Hey guys! So. February was not the month of lots of posts, but the post of 1. But it's progress. March will be the month. Just you wait. But I digress! February was an ok month for me?? I hardly did anything exciting but it was half term which was nice? But I did have a great reading month which is always good – so without further ado… the recap!
I read a grand total of 5 books in Feb which for me is pretty good?! I've actually upped my GoodReads goal which I initially set very low at 15 – but it's on the up now to 25. Which hopefully will still be beatable by a quite a few books?!
• With The Fire On High by Elizabeth Acevado ★★★★★
I wasn't sure how much I'd love this book because even though I'd heard such good reviews, it didn't seem like there was much of a plot? But it turned out to be exactly what I was in the mood for and I LOVED it. I flew through this book so quickly and I adored it. The characters are so pure and real and they have my heart. Definitely a book to reread at some point!
• Harry Potter and the Philosopher's Stone (reread) by J.K Rowling ★★★★★
This was a reread along with my favourite (and only) podcast 'Swish and Flick'. Highly recommend this podcast – the girls are so funny and so informed about the wizarding world so as a Potterhead it's so interesting!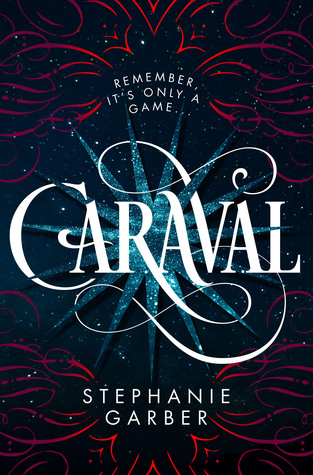 • Caraval (reread) by Stephanie Garber ★★★★★
I finally got round to buying Legendary so this was a reread in prep for the next book! I flew through it in one 3 hour sitting (which I've never done before) and loved it just as much as the first time (even though I knew some of the twists). Still one of my all-time favourite books.




• Legendary by Stephanie Garber ★★★★★
Loved this!! Book!! Maybe more than the first one? Adored Tella & Dante and being sucked into the twisty world of Caraval once again!




• Finale by Stephanie Garber ★★★★☆
I think it was the absence of a Caraval game that made it a 4 star read this time – but I still adored it. Full of so many twists and turns still and my ship heart was aching. Don't want to say too much about these books though because it's best to go in not knowing much. My favourite series for sure!!
Only one exciting thing happened in February and that's that I saw Dear Evan Hansen in theatre!! It's always been a soundtrack I've liked but now it's one I love and one of my favourites! It was so so intense I have to say but it was brilliant. Highly recommend.
Other than that it was half term which was nice. The break from school and doing nothing was so relaxing :). I'm back now though, and my mental health is not doing great. But hopefully March will be good??
• Mental health: I'm not going to elaborate but I have a specific thing for me I really need/want to work on this month.
• 4 books: I'm currently in a book hangover from the insane Caraval series so who knows if this will happen. I might reread a fave to get out of it. But we'll see.
• Get a draft done of my EPQ
• Allow myself to be tired and go to sleep: I'm always tired but do I go to bed at a decent time?? No.
• Hydrate: I do not drink nearly enough water and it's so bad so I need to.
And that's it for the Feb recap!! Hope you enjoyed reading and hopefully I'll see you a few times in March? Cross your fingers.
How was your February? What books did you read and have you read any of the ones I mentioned?
E xx